Are you ready to get rid of unwanted hair for good? Laser hair removal from Evergreen Laser and Medspa in Evergreen Park, IL, can help you achieve that goal. Our team of professionals has years of experience in providing laser hair removal treatments to residents of Evergreen Park and the surrounding area.
Our laser hair removal treatments are tailored to meet your individual needs. We use the latest technology and techniques to ensure that you get the best results possible. Our laser treatments are safe, fast, and effective, and they can reduce the growth of unwanted hair without damaging your skin.
If you are looking for a permanent solution to unwanted body hair, Evergreen Laser and Medspa can help. Contact us today to learn more about our laser hair removal treatments and to schedule your first appointment.
What is Laser Hair Removal?
Laser hair removal is an advanced, non-invasive cosmetic procedure used to permanently reduce unwanted hair from any area of the body. Laser energy is directed at the hair follicles, which are then destroyed, eliminating existing hair growth and preventing future growth.
At Evergreen Laser and Medspa, we use the latest technology to provide safe and effective hair removal, with minimal discomfort. Our advanced laser technology is tailored to your individual skin type and hair color to ensure maximum efficiency. Laser hair removal can be used on virtually any area of the body, including the face, arms, legs, back, chest, and bikini area. Let's explore some of the laser treatments we have available: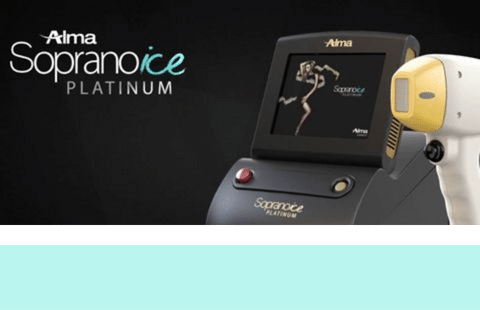 Alma Lasers
Alma Lasers is proud to present Soprano ICE Platinum, a limited edition platform featuring trio clustered diode technology. The Platinum edition combines 3 laser wavelengths into a single innovative handpiece, simultaneously targeting different tissue depths as well as anatomical structures within the hair follicle. By combining the absorption and penetration levels of three different wavelengths, along with the treatment coverage, comfort and low maintenance of the diode laser, Soprano ICE Platinum achieves the safest and most comprehensive hair removal treatment available today.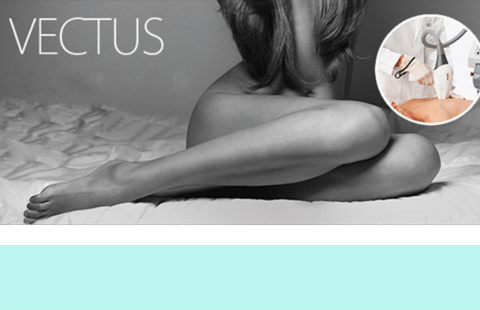 Vectus Lasers
The Vectus Laser hair removal system provides high-volume permanent hair reduction for a wide range of skin and hair types. Sapphire treatment tips with Advanced Contact CoolingTM help protect the epidermis and help keep clients comfortable throughout treatment, while Photon RecyclingTM and the uniform beam profile allow for the most thorough coagulation of hair follicles, reducing the need for multiple, overlapping passes.
The Vectus Laser features the integrated Skintel™ Melanin Reader™, the only FDA-cleared melanin reader, helping providers to more safely offer optimized hair removal treatments tailored to each client's skin type, lifestyle, and ethnicity.

*Please shave before your appointment. Darker skin tones may require a skin test.
**No waxing, threading or tweezing 3 weeks before sessions!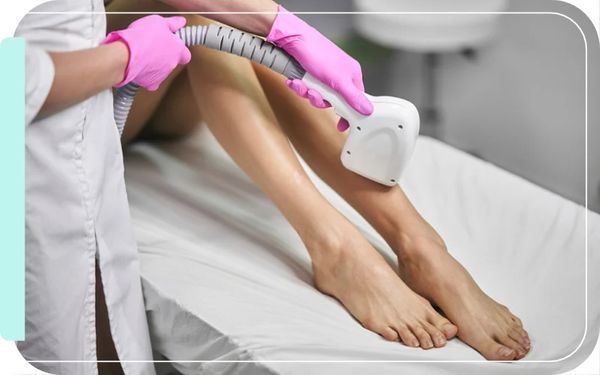 Benefits of Laser Hair Removal
Laser hair removal is a great way to get rid of unwanted hair quickly and easily. The laser energy is delivered directly to the hair follicles, disabling them and preventing further hair growth. This method of hair removal requires fewer treatments than other methods, and the results are long-lasting.
At Evergreen Laser and Medspa, we understand that every patient is unique and requires a customized approach. Our laser hair removal technicians will carefully assess your skin and hair type, and tailor our treatments to your specific needs. We use the latest technology and industry-leading lasers to ensure the most comfortable and effective treatment possible.
Laser hair removal offers several benefits, including: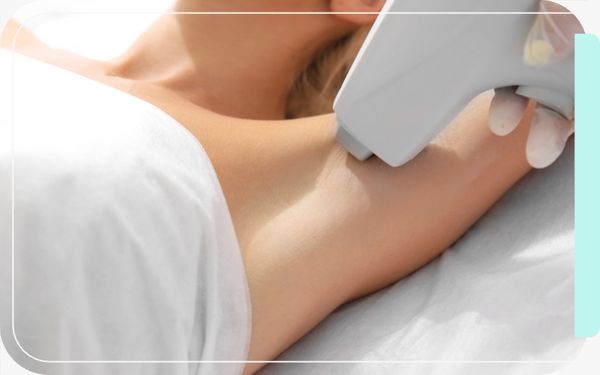 Why Choose Evergreen Laser & Medspa
At Evergreen Laser & Medspa, safety and quality are our top priorities. All of our procedures are performed or supervised by a physician, and we use only the most advanced technologies and products available. We are committed to providing the best possible experience for our patients and strive to ensure your satisfaction with every visit.
We understand that choosing the right laser and aesthetic treatments can be a difficult decision. That's why we take the time to speak with you about your concerns and goals and develop a personalized treatment plan. With our extensive experience, we can provide the best options for your desired outcome.
Change Your Skin, Change Your Life!
Are you tired of shaving, waxing, and epilating your skin? Do you want a long-term solution that will give you smooth, hair-free skin without the hassle and pain of traditional hair removal methods? Look no further than Evergreen Laser and Medspa. We offer the most advanced laser hair removal treatments in the Chicagoland area.
The procedure is safe, fast, and virtually painless; in most cases, you can even return to your daily activities immediately following your treatment. Plus, our highly trained medical staff will help make you feel comfortable throughout the entire process.
Get flawless, sexy, smooth skin with our PAIN-FREE Laser Hair removal treatments. Book your session today!